STEP THREE : Dust yourself off and try again my friend.
If the Director or an Associate/Assistant want to book you, they will reach out to you ASAP.
The Casting Agents will never "forget" to book you - if you don't hear from them after an availability check - UNFORTUNATELY YOU HAVE NOT BEEN CHOSEN. If you have not been cast but you have repeatedly applied and feel let down - dust yourself off and try again...
Applying once as a fun thing to do with your time off probably isn't going to cut it. Being part of a premier production is an art, a full-time job, a way of life.
There is only one cure to not being cast for roles - try try try again.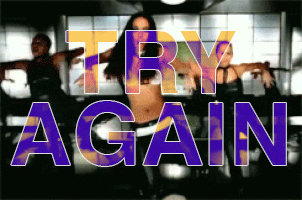 Becoming a successful actor/actress demands the utmost
PATIENCE, PERSISTENCE, & POSITIVITY in the face of every rejection.
Please do not message asking the location, what time you need to be on set, and what your wardrobe should be when you are booked.
Part of your job as an actor/actress is to be patient with the production process.
WHEN THE DIRECTOR CHOOSES what dates she wants to book you for - your name and contact information is placed directly into a role call list which is individual to each production date.
THE NIGHT BEFORE EACH BOOKING the director, associate, or assistant will reach out to you as soon as they receive your booking details from production. They will contact you with a link to confirm your booking via the email/phone number you used to sign up in our database.


The Directors, Associates, and Assistants do not receive any booking details before you do.
⭐️ WHEN YOU CONSTANTLY HARASS the Director or Associate/Assistant for your booking details, they cannot focus on casting.
⭐️ The Director or Associate/Assistant will pass all of the necessary information about your booking location, costume, and call time as soon as they receive it from production.
⭐️ Creating premium films and television content is a Work In Progress. Just like musicians enjoy improving and playing by ear to obtain really visionary works - so do productions.

Do not ask when the details of your booking will come. No one on set will ever have that information - until the night before your booking.